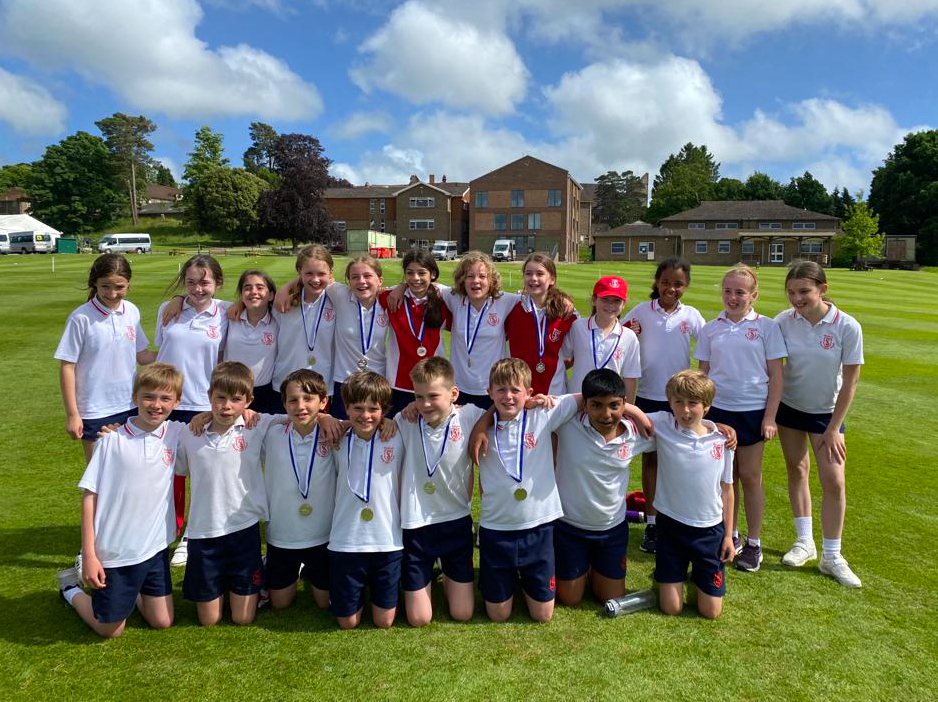 U11 MIXED CRICKET - MAYFIELD FESTIVAL Friday 10th June 2022
Our Y6/5 mixed cricket teams enjoyed a fantastic day of cricket at Mayfield School's first ever Mixed Kwik Cricket Tournament. They played against six other schools with both our teams batting and fielding well and our A Team winning all of their matches to come runners up in the final! Well done to all our cricketers and a big thank you to Mayfield School for hosting such a brilliant day.
TEAM 1: Rupert, Michael, Baxter, Charlies, Mariella, Lorraine, Anabel, Olivia, Valentina and Millie
RESULTS: Team 1, were in Pool 1. They played winning matches against Mayfield Primary, Wadhurst Primary and Weald Community Primary putting them in the final against Skippers Hill. After a close match Sacred Heart lost 283-254 finishing as runners up.
TEAM 2: Felix H, Oscar, Felix MC, Aaron, Lily, Lettie, Laila, Bea Bea and Amelie
RESULTS: Team 2, were in Pool 2. Sacred Heart played Frant and Skippers Hill and narrowly lost both matches. This put Sacred Heart in the next round against Weald Community Primary and Sacred Heart won!