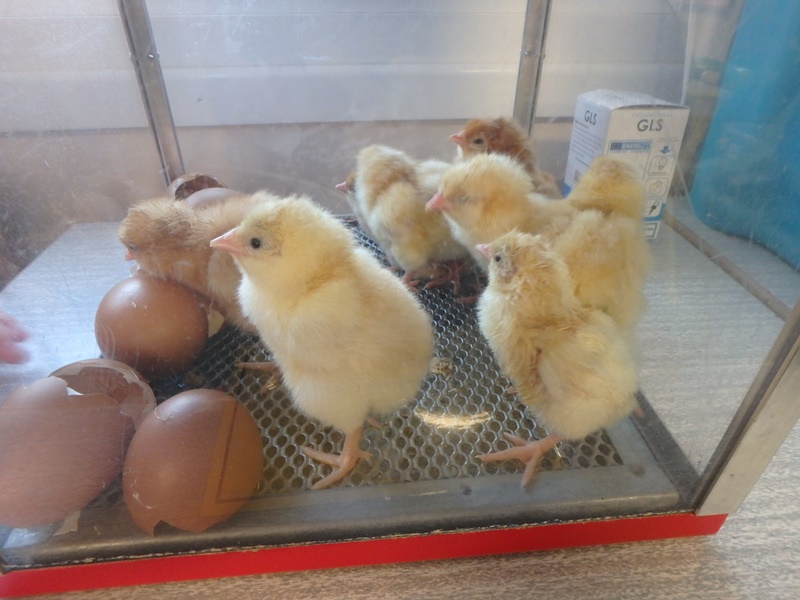 Welcome to the newest (and fluffiest and sweetest) members of Sacred Heart School!
On Monday 18th September 10 eggs were delivered to the Year 2 classroom and 21 children (and ALL the members of staff!) waited eagerly for the arrival of chicks. We were fortunate enough to watch several hatch from the first stage of pipping to the arrival of 8 fluffy chicks. Excited cries of, "IT'S A GIRL!" could be heard throughout the school! The children chose their names - DJ Fluffy, Will, Danny, Tweetie, Pexi, Elsbeth, Sunshine and Bob, and we have learnt so much about the hatching process and caring for them. For example, we learnt that the chicks actually cheep inside the egg; just how exhausting it is for a chick to make it's way out; how the chicks don't need any food for the first 24 hours as they are busy digesting the yolk; the dust they give off when they are fluffing up is called Dander (someone cleverly pointed out that maybe that is where we get the word dandruff from?!) and how to carefully handle and care for the chicks.
We were very sad to see them all go as we all felt like their mother hen but have loved every minute of the experience and are very pleased that they have gone to a very good home at Lower School at Mayfield, thanks to Mr Christian.