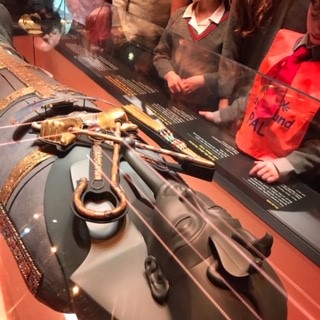 A once in a lifetime experience for all staff and pupils, as we embarked on an adventure to the Saatchi Gallery in London.
We were so proud of all our KS2 children who behaved brilliantly and were full of curiosity, wonder and enthusiasm for everything they saw.
The artefacts were breath-taking and we saw "wonderful things".
Look out for some of our writing, drawings and souvenir booklets which will be on display soon in school.