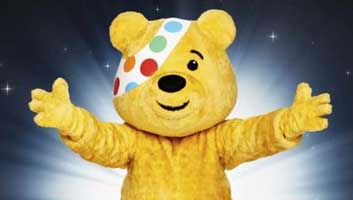 Children In Need 2020
The children excelled themselves today with their creative, funky and crazy hair styles: Mohicans, glitter, ponytails, bows and pompoms in all colours of the rainbow. What a sunny, colourful and happy day it was! A huge thank you to Mrs Jarman and Mrs Payne for preparing this special day. Also a big pat on the back for Mrs Overy for surviving seven sessions of PE with Joe Wickes!
Congratulations to our winners of the Sweetie Jar competition, Emily in Year 2 and Orla in Year 3. There were a total of 440 smarties in the jar and we had a wide range of guesses. Many congratulations children and thank you for taking part.