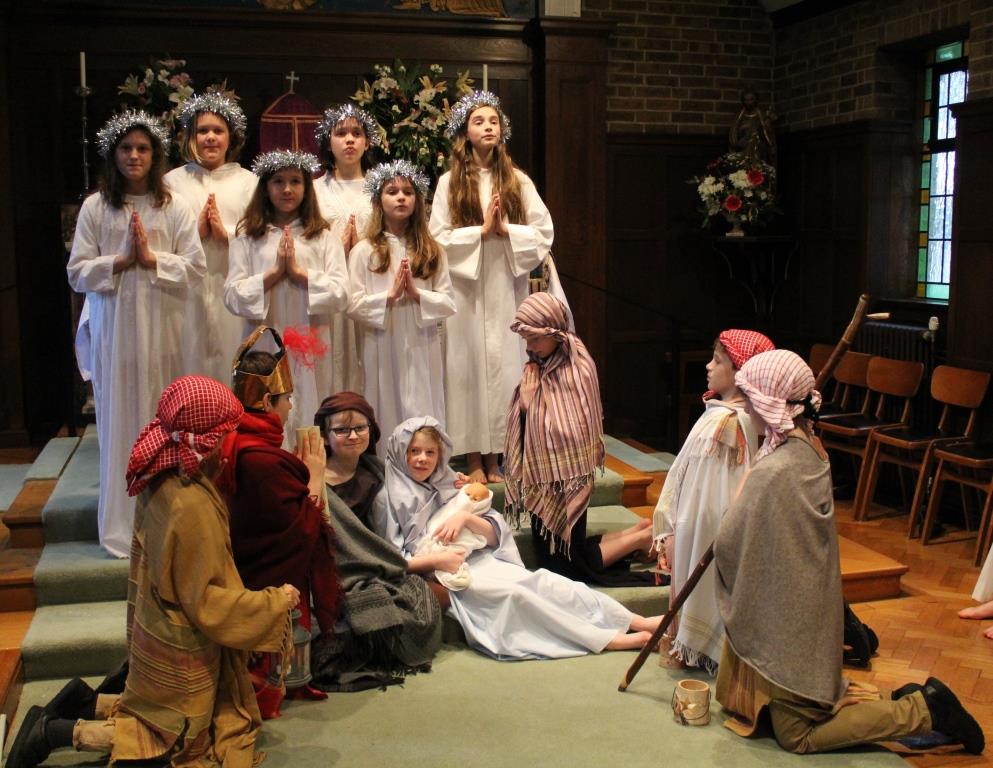 Oh what a glorious night!

The Carol Service which brings the Autumn Term to a close is always a highlight of the school calendar
and this year was no exception. With beautiful musical contributions from all classes, and a dramatic
portrayal by our boys and girls in Y6 this was an especially moving narrative, bringing the Christmas story
to life. Special thanks to Mrs Alcock, Mrs Bradford (for everything), Fr Martin and our super-talented Y6!